This week I am featuring a fellow crocheter, Melissa. It is always nice to meet other crocheters and their fabulous designs. She has ready made products, and crochet patterns in her Etsy shop WellRavelled. She has a lovely range from infinity scarves to hats and many creations in between.
Melissa crocheting
1. Tell us a little bit about your shop; how did you start? How did you learn your craft? Why did you start? What do you sell?
I started crocheting in 2009, when a new friend introduced me to it. Before long, it was impossible for me to sit anywhere without my hands busily working! I decided to start my shop in 2011 because I didn't know what else to do with all of my creations. I never dreamed it would become a full-time business.



2. What inspires you? Is there a special place that you like to go to get inspired? What is it? Any favorite galleries or exhibits that inspire you?

When I'm feeling uninspired, I love browsing the treasuries on Etsy.

They remind me of the beautiful items that human hands can create, and how we can tell a story through handmade items.
3. Who is the biggest supporter of your craft/Art & business?

Without question, my husband Kyle has been unfailingly supportive since Day One. Not only does he do the photography for my shop, but he spends his time on weekends helping me buy, organize, and inventory my yarns. That's real love!

4. Are you part of a crafting group?
I'm not, and it's honestly because I don't have the time! But one of my goals this year is to learn to knit, so I'm considering finding a local group to help me take on the challenge.
5. What do you enjoy making the most?
My passion is big, big, BIG scarves. There's nothing cozier than a soft, luxurious, enormous scarf. Unfortunately I live in a tropical climate, so I only get to wear them when I model for my shop!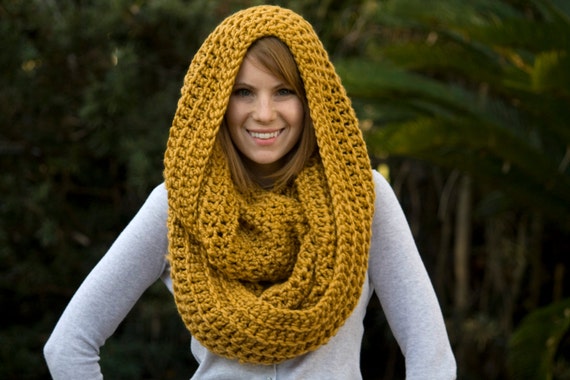 find this awesome cowl here
6. What do you like to do for fun?

I am absolutely in love with Tampa, so our favorite activity is to leash up the dogs for a walk, and explore! We enjoy seeing new neighborhoods, parks, and beaches. There are so many beautiful places waiting to be discovered.


7. Do you have a crafty room?


I don't have the space for one in our current house, but I often dream of what my future room will look like! I want wall-to-wall, floor-to-ceiling open shelving for my yarn. When I walk into the room, I will be greeted with yarn in every color of the rainbow.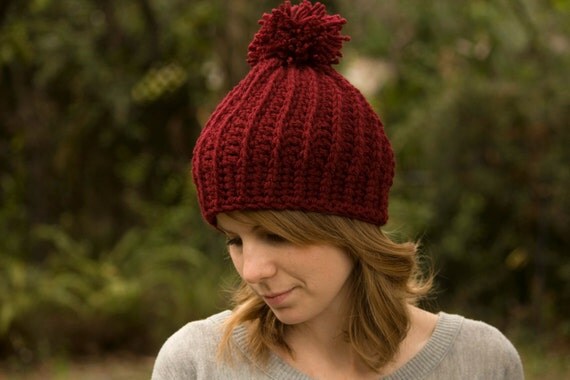 find this pompom hat here
8. Do you have any tips for people who want to start making their hobby into their business?
Hobbies are fun, but a business is work. Sometimes, you have to forget about what you love making, and focus on what sells. And if it sells, you need to keep making it 5, 10, or 100 times in a row, even when you're tired of it. My business is hands-down the most fun and rewarding job I've ever had, but this is also the hardest I've ever worked!
Thank you Melissa! that's a great tip and great answers!
keep in touch with Melissa and her cozy pieces through these links: